About MetaCoders
For the past 7 years, the founders of MetaCoders have been pioneering innovative approaches to teaching students coding. MetaCoders operated as a for-profit for several years as we honed our skills as educators and developed new technologies to better engage our students. Now, MetaCoders is teaching students nationwide!
Our Mission
MetaCoders' mission is to prepare students for the future by not just teaching coding, but teaching students how to learn new programming languages. Programming languages come and go, so students need to be ready to learn the next language - whatever that may be! This means MetaCoders spends time teaching students about their brains and how they learn!
We Teach Coding Year-Round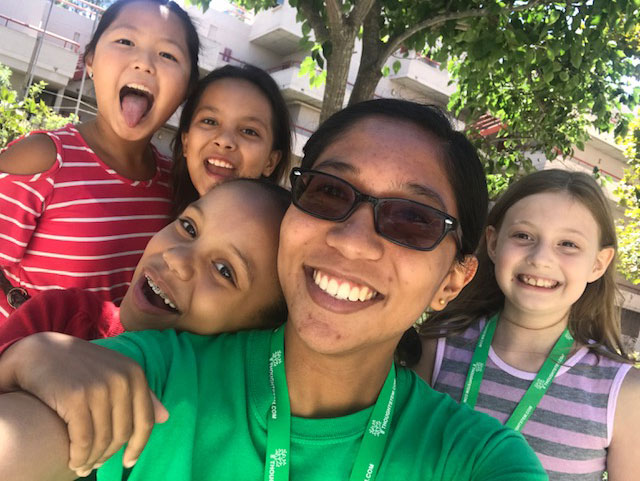 Summer Camps
Fun, flexible, reasonably-priced summer camps are a great way to spark a lifetime interest in coding!
Weekly Classes
Weekend classes at a local university or after-school at the local rec center, weekly classes keep students engaged throughout the year.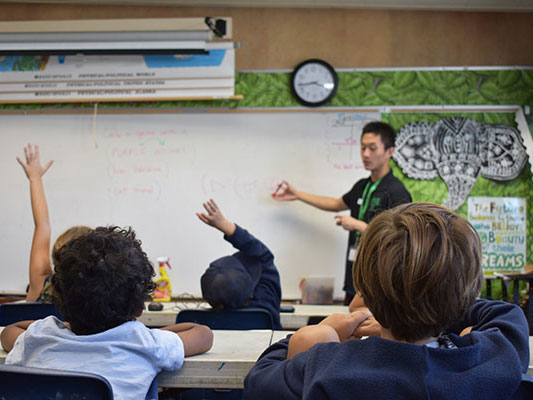 In-School Workshops
Many schools aren't teaching coding, so we help schools integrate coding into the school day!
What Makes MetaCoders Different?
MetaCoders wants to bring all the recent developments in learning science research and computer science education research to students around the country. While it's very difficult for the American education system to keep up with the latest science, MetaCoders hopes to share these life-changing educational developments with our students in our classes and camps:
Metacognition: The word "meta" is in our name for a reason. Metacognition means thinking about your own thinking, and science shows that a metacognitive approach to instruction can help students learn to take control of their own learning by defining learning goals and monitoring their progress in achieving them. Although this isn't a skill people are born with, it's a skill that is a major game-changer in the life of anyone trying to learn anything!
Mindset: Many parents might be familiar with the concepts of "growth mindset" vs. "fixed mindset" popularized by renowned researcher, Carol Dweck. Essentially, students with a fixed mindset believe their intelligence is "fixed", so they are less likely to take risks while learning; they don't want to be seen making mistakes. Students with growth mindsets understand that their intelligence isn't fixed, but grows with their own effort and perserverance. These students are less afraid of making mistakes and are more willing to struggle through challenges and persist through hard problems. We encourage students towards growth mindsets.
Second Language Acquisition: Recent fMRI studies suggest that as we become more and more expert programmers, the part of our brain that comprehends English and other foreign languages also becomes better at comprehending code; when we're expert programmers, it's as if our brain does the same thing whether we're reading English prose OR computer code! This suggests we should be teaching coding more like a foreign language, and less like math or science. Although we can't have students "speak" in a programming language in classrooms, we can immerse students in code, just like we immerse students in Spanish classes. We use the decades of 2nd language acquisition research to make our students fluent in the second language of code!
And so much more!
More and more computer science jobs are opening up every day, and we don't have enough programmers to fill them. In 2020, there will be approximately 1 million unfilled coding jobs! And these are good jobs with high salaries. Therefore, to meet this challenge, we're forming communities of learning across the country so that students have access to teachers and teachers have access to students. Because many communities have a shortage of coders, one of our challenges is to train teachers so that they can provide this expertise to local students. We're also providing all of our curriculum and training materials for free so that anyone can start teaching local students in their area with our help.
We've run coding classes, camps, and workshops for the past 7 years under a for-profit named ThoughtSTEM. We've worked with tens of thousands of children and learned so much about how to create classrooms that inspire and motivate students to keep learning. As a for-profit, however, we were always limited to working with students in certain areas who could afford our classes. That's why we started MetaCoders: because students shouldn't be prevented from learning coding just because of their family's situation. We are bringing quality for-profit education at a non-profit price.